If school is
free of charge

, why don't children attend?
The story often begins

 with a child who has to 

stay home

 and take care of his or her younger siblings while their 

mother is out working

 in the village.
Once the child's younger siblings are old enough to attend school, he or she may be able to return to school—but by this time they are so far behind in school that they stand out among their significantly younger classmates. In these situations, the child will often leave school and begin working.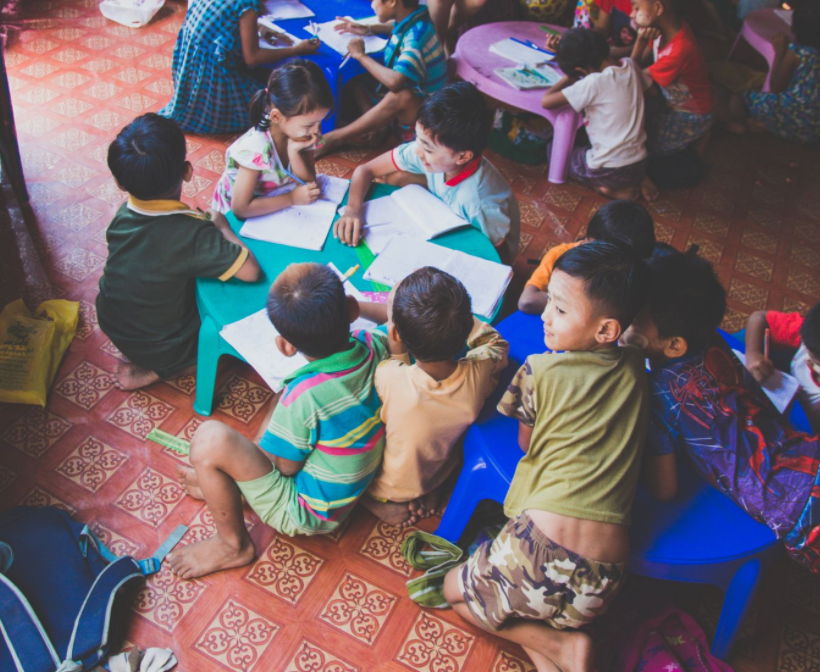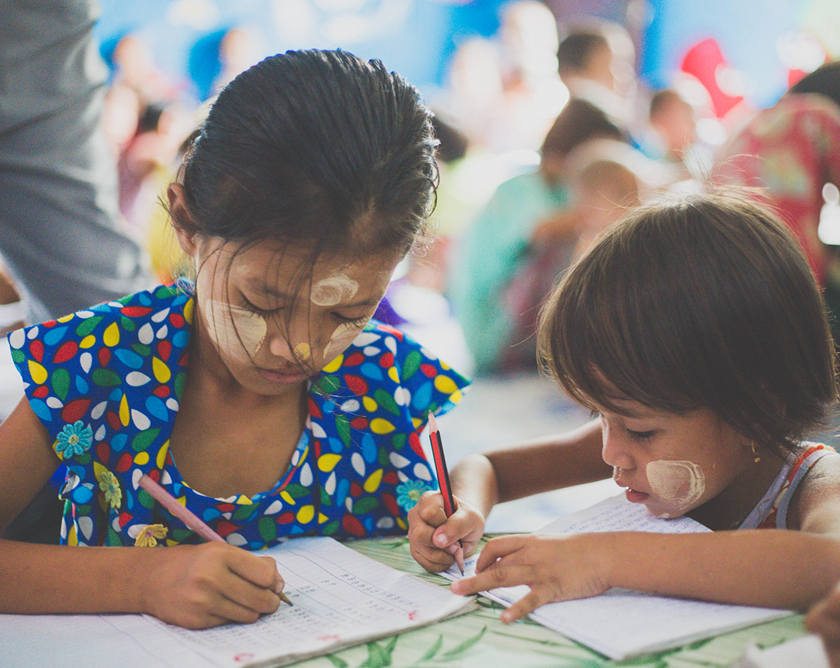 As the years go by, he or she will marry and have children at a young age. Because their lack of education limits job opportunities, they will find themselves in a line of work similar to their parents—and their children will experience the same educational limitations they faced.
And the 
cycle

 will 

continue

.

Our mission is to stand in the gap and end this cycle for girls and boys in the communities we serve.

Our trained staff lead an education program for children who are either not yet school-aged or they are unable to attend school. Children are able to bring their younger siblings along when they come to the community centres' education programs, allowing boys and girls who are also caretakers for their siblings to come receive an education. Through this program, children are taught to think creatively and gain skills in decision making—all while receiving a basic education.
Children who are able to attend school also face educational challenges. In classrooms with upwards of 50 children, teachers in Myanmar struggle to teach lessons in a way that is effective for all students. This is why something called "Tuition" has become prevalent. Tuition is an afterschool program that is often facilitated by the teacher. During Tuition, they are able to further explain the day's lesson and prepare the students in attendance for exams. Unfortunately, Tuition costs money and poorer families are unable to afford this critical source of educational support
Our
community

centres decided to 

step in

.
Most of our community centres provide afterschool Tuition to children in their area, where they help them with their homework and prepare for exams that students must pass in order to continue to the next grade level. This has been a game changer for so many students. In a town where one of our community centres is located, most of the children attended school but they were not passing their exams. When this community centre began providing afterschool Tuition that the children otherwise would not have been able to afford, all of the children who participated passed their exams the next year